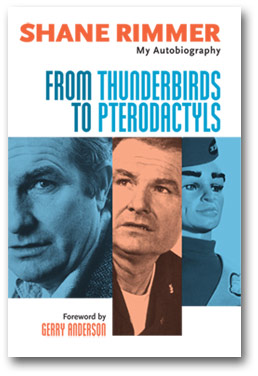 Signum Books will launch its first title, From Thunderbirds to Pterodactyls, at Fanderson's TV21 convention on Saturday 23 October. The autobiography of actor Shane Rimmer, the book features a foreword by Gerry Anderson and will be available to convention attendees before it goes on sale anywhere else.
"We brought forward our plans to launch the new imprint because we wanted to give Fanderson an exclusive for their convention," says Signum's Marcus Hearn. "I've always enjoyed a close relationship with Fanderson and we hope that will continue with some of the fantastic titles we have planned for 2011, Supermarionation's 50th anniversary year."
Signum will continue in 2011 with a broad list of film, television and music titles.